Austin Ahmasuk
Austin Ahmasuk is kingikmiu inupiaq and is the Marine Advocate for Kawerak in Nome, Alaska. He has worked as a tribal, subsistence, and environmental advocate in the Bering Strait region since 1997. Mr. Ahmasuk loves his people and looks forward to the best future for the Arctic. Mr. Ahmasuk enjoys working for and with the tribes in the Bering Strait region. The Marine Program has contributed to advocacy at the statewide, national and international level to advocate for local communities.
---
Melanie Bahnke
Melanie Bahnke is a tribal member of the Native Village of Savoonga, was raised in rural Alaska and speaks both St. Lawrence Island Yupik and English fluently. She holds a Master of Arts degree in Rural Development from the University of Alaska, Fairbanks, and a Bachelor of Education degree in Elementary Education from the University of Alaska, Anchorage. Melanie serves as the President/CEO of Kawerak, Inc., the regional non-profit tribal consortium in the Bering Strait Region that provides services ranging from early childhood education to roads construction activities in 16 distinct communities for 20 federally recognized tribes. She also is a board member on the Alaska Children's Trust and the Alaska Federation of Natives. Melanie and her husband Kevin have three children together and they enjoy engaging in subsistence activities, four-wheeling, snowmachining, and boating on a regular basis.
---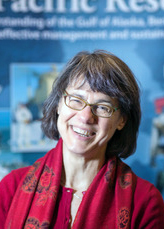 Betsy Baker
Betsy Baker served as the Executive Director of the North Pacific Research Board in Anchorage, Alaska from 2016-2020. Before joining NPRB, Dr. Baker was a professor of international, ocean, and environmental law at Vermont Law School and also taught at Harvard and Minnesota law schools. Her research and policy work includes projects for the Inuit Circumpolar Council-Alaska, NOAA's National Marine Fisheries Service Alaska Region, Ocean Conservancy, the Arctic Council PAME working group, Statoil/DNV, and State of Alaska Arctic Policy Commission. She served as Visiting Scholar, U.S. State Department, inter-agency Extended Continental Shelf Task Force (2012-13); science crewmember on USCG icebreaker Healy, for two Arctic continental shelf mapping cruises (2008-2009); and Fellow, Institute of Arctic Studies, Dartmouth College (2010). She is a member of the Science Steering Committee of SEARCH (Study of Arctic Environmental Change) and the Polar Research Board, National Academy of Sciences. Baker earned her J.D. from Michigan, and LL.M. and doctorate in law from Christian-Albrechts University in Kiel, Germany, where she was an Alexander von Humboldt Chancellor's Fellow.
---
David Balton
Polar Institute, Woodrow Wilson International Center for Scholars
David A. Balton is a Senior Fellow with the Woodrow Wilson Center's Polar Institute. He previously served as the Deputy Assistant Secretary for Oceans and Fisheries in the Department of State's Bureau of Oceans, Environment and Science, attaining the rank of Ambassador in 2006. He was responsible for coordinating the development of U.S. foreign policy concerning oceans and fisheries, and overseeing U.S. participation in international organizations dealing with these issues. His portfolio included managing U.S. foreign policy issues relating to the Arctic and Antarctica. Ambassador Balton functioned as the lead U.S. negotiator on a wide range of agreements in the field of oceans and fisheries and chaired numerous international meetings. During the U.S. Chairmanship of the Arctic Council (2015-2017), he served as Chair of the Senior Arctic Officials. His prior Arctic Council experience included co-chairing the Arctic Council Task Forces that produced the 2011 Agreement on Cooperation on Aeronautical and Maritime Search and Rescue in the Arctic and the 2013 Agreement on Cooperation on Marine Oil Pollution Preparedness and Response in the Arctic. He separately chaired negotiations that produced the Agreement to Prevent Unregulated High Seas Fisheries in the Central Arctic Ocean.
---
David Behar
San Francisco Public Utilities Commission
David Behar is Climate Program Director at the San Francisco Public Utilities Commission. The SFPUC, a department of the City and County of San Francisco, delivers drinking water to 2.7 million Bay Area residents, generates hydroelectric power, and manages wastewater and stormwater facilities in San Francisco. David served as founding chair of the Water Utility Climate Alliance (WUCA) from 2007-2011. WUCA is a coalition of twelve of the largest water utilities in the U.S. delivering drinking water to over 50 million Americans that collaboratively advances water utility climate change adaptation. In 2013-14 he chaired San Francisco's Sea Level Rise Committee, which created "Guidance for Incorporating Sea Level Rise into Capital Planning in San Francisco," adopted as City policy in 2014 and recognized with awards from the American Society of Adaptation Professionals and the Floodplain Management Association. He has served on the Working Group on Regional Climate of the World Climate Research Program and in May 2013 former Interior Secretary Sally Jewell appointed him co-chair of the Advisory Committee on Climate Change and Natural Resource Science. He currently chairs the newly formed Bay Area Climate Adaptation Network (BayCAN).
---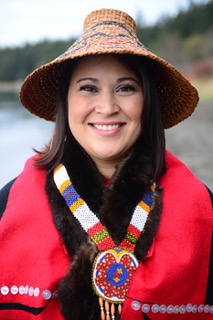 Barbara Blake
First Alaskans Institute Alaska Native Policy Center
Barbara 'Wáahlaal Gíídaak Blake is from Prince of Wales Island and lives in Juneau. She belongs to the Káat nay-st/Yahkw Jáanaas (Shark House/Middle Town People) Clan. She is the daughter of Naltsiine Clan (Ahtna) and the granddaughter of Teeyeeneidi Clan (Tlingit) and Norwegian. She earned her master's degree from University of Alaska Fairbanks (UAF) in Rural Development, focused on Fisheries Development in Rural Alaska. She also has a bachelor's degree in Rural Economic Development, as well as an associate's degree in Tribal Management from UAF. She also has a certificate in Tribal Governmental Business Law from Seattle University. 'Wáahlaal Gíídaak currently serves as Director of the Alaska Native Policy Center with First Alaskans Institute. She most recently served as director of Native and Rural Affairs for the Governor and Lt. Governor of the State of Alaska. Prior to that, she served as Government Affairs Liaison for Central Council Tlingit and Haida Indian Tribes of Alaska and Assistant Professor for UAF Department of Alaska Native Studies and Rural Development. In addition, 'Wáahlaal Gíídaak has worked as the Technical Assistant Specialist for Intertribal Agriculture Council and Program Assistant in the Office of the U.S. Secretary of Agriculture, Office of Tribal Relations.
---
Lawson Brigham
University of Alaska Fairbanks
Lawson Brigham is a Global Fellow in the Wilson Center's Polar Institute. He is a researcher at the University of Alaska Fairbanks and a Fellow at the U.S. Coast Guard Academy's Center for Arctic Study & Policy. Captain Brigham was a career Coast Guard officer and commanded four cutters including the icebreaker Polar Sea on Arctic & Antarctic expeditions. During 2004-09 he was chair of the Arctic Council's Arctic Marine Shipping Assessment. He is a graduate of the Coast Guard Academy and earned his PhD at Cambridge University. Dr. Brigham is a member of the National Academies Polar Research Board and is a Council on Foreign Relations member. His research interests have focused on the Russian maritime Arctic, environmental change, polar marine transportation, and polar geopolitics.
---
Harry Brower
Alaska North Slope Borough
Harry K. Brower, Jr. has been serving the people of the North Slope Borough as Mayor for the past three years. He is a lifelong resident of the northern most community, Barrow, Alaska. Harry is a whaling captain and is a proud provider to his wife and five children, numerous relatives, and members of his community as a very active subsistence hunter. Harry has served previously as the Deputy Director of the Borough's Wildlife Management Department, Chairman of the Alaska Eskimo Whaling Commission, and Chairman of the Subsistence Subcommittee of the Arctic Waterways Safety Committee. In addition to his work on behalf of bowhead whale and other marine mammal subsistence hunters, Harry has been heavily involved in the design and implementation of efforts to document levels of subsistence harvest in the North Slope villages and land use by subsistence hunters. Harry also serves as a member in numerous committees and councils in Alaska and has involved himself internationally, representing the lnupiat people at meetings of the International Whaling Commission. He has participated in numerous public hearings and public meetings regarding potential impacts of industrial activity to wildlife and subsistence hunting activities. Harry is a regular guest presenter on subsistence related topics at various local, state, and national conferences.
---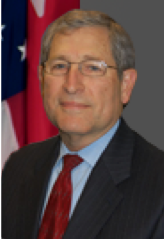 Philip Brown
Dr. Phil Brown is the Deputy of the Joint Resources and Readiness Division within the Training and Exercise Directorate at North American Aerospace Defense Command and United States Northern Command. He leads and supervises a portfolio of Resources, Joint Training Systems, and Lessons Learned. He oversees the budget to execute exercise, training, and education programs; manages Directorate manpower and personnel activities; provides organizational guidance for the Corrective Action Program; and serves as the Directorate's lead on Arctic issues. Dr. Brown's experience includes 30 years in the United States Air Force as a tactical aviator in the RF-4C and A-10, leadership roles in staff and command positions in joint and international headquarters, and eight years as a defense contractor prior to joining government civil service. His major focus areas incorporate strategic policy and planning, organizational management, and training development. Dr. Brown's current research interests, publications, and presentations focus on organizational development and change, organizational culture, training and exercise implementation, executive coaching, organizational and personal resilience, and Arctic Policy. Dr. Brown's education includes a Doctorate of Management from Colorado Technical University; a Master of Science from the University of Southern California; and a Bachelor of Arts from the University of Miami.
---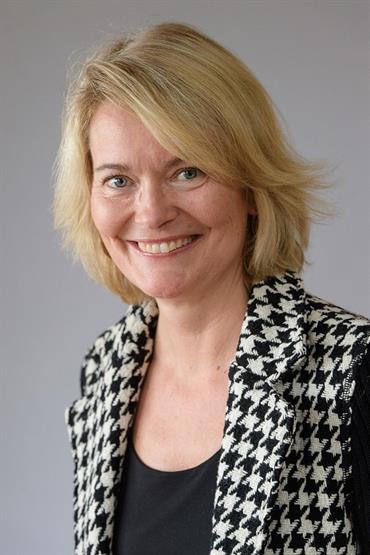 Anne Christine Brusendorff
Anne Christine Brusendorff has been the ICES General Secretary since 2012. She is promoting integrated ecosystem understanding, with the aim to develop integrated ecosystem assessments (IEAs) in regional seas. This work responds to societal needs for impartial evidence on the state and sustainable use of our seas and oceans. ICES is providing the scientific evidence needed to implement the ecosystem based approach, meeting conservation, management and sustainability goals. Anne Christine holds a PhD in International Law of the Sea and International Environmental Law, and came from a position as HELCOM Executive Secretary.
---
Nikoosh Carlo
Dr. Nikoosh Carlo is founder and independent consultant at CNC North Consulting that offers arctic and climate policy development and strategy related to state and federal policy, targeted public outreach, and coalition building. Most recently, Dr. Carlo served as senior advisor for climate and arctic policy to Governor Walker of Alaska and coordinated Alaska's climate policy and actions in the face of a rapidly changing physical, economic, and social landscape. Previously, she was a senior advisor at the U.S. State Department for the U.S. Chairmanship of the Arctic Council. Dr. Carlo has a special interest in advancing initiatives that support the health and wellbeing of Arctic residents and indigenous peoples. Toward this end, she led efforts to develop Arctic science policy at the U.S. National Science Foundation and the development of state-level arctic policy as the executive director of the Alaska Arctic Policy Commission. Dr. Carlo is Athabascan with deep roots in the Interior Alaska communities of Fairbanks and Tanana, where she was raised. Dr. Carlo has a Ph.D. in neuroscience from the University of California San Diego and a B.S. in psychology from the University of Alaska Fairbanks.
---
F. Stuart Chapin III
University of Alaska Fairbanks
My research addresses the effects of changes in climate and wildfire on Alaskan ecology and rural communities. I explore ways that communities and agencies can develop options that increase sustainability of ecosystems and human communities over the long term despite rapid climatic and social changes. Through projections of future climate, ecology, and subsistence resources, my research helps people make more informed choices about options for long-term sustainability. My research in earth stewardship explores ways that society can proactively shape changes toward a more sustainable future through actions that enhance ecosystem resilience and human well-being. I pursue this internationally through the Resilience Alliance, nationally through the Ecological Society of America, and in Alaska through a community partnership that links the sustainability visions of rural indigenous communities with university research expertise to implement those visions.
---
Malinda Chase
University of Alaska Fairbanks
Malinda Chase is a member of the Deg Hit'an Dene (Athabascan) village of Anvik, located at the confluence of the Anvik and Yukon River in Interior Alaska. She works as the Tribal Liaison at the Alaska Climate Adaptation Science Center in Fairbanks, Alaska through a partnership with the Aleutain Pribilof Islands Association. In her role, she assists tribes in accessing opportunities that increase the capacity and resilience of tribes to prepare for and respond to climate impacts. She focuses on identifying data needs, research and resources for climate education, decision-making and planning. She also works with the climate science community to increase their understanding and collaborative co-production work with Alaskan tribes. Malinda is a part of the national tribal liaison network affiliated with the Bureau of Indian Affairs Tribal Resilience Program.
---
Justiina Dahl
Swedish Polar Research Secretariat
Dr. Justiina Dahl is a Research Officer at the Swedish Polar Research Secretariat (SPRS). Before starting at SPRS she worked as a postdoctoral research fellow at the Division of History of Science, Technology and Environment at KTH Royal Institute of Technology in Stockholm, Sweden. She holds a PhD in International Relations from the European University Institute (EUI) (2016). Before starting at the EUI, Dahl worked at the Stefansson Arctic Institute in Iceland, Finnish embassy in Oslo, and in various newspapers in Finland. During her doctoral research, Dahl held visiting fellowships at the Aleksanteri Institute in Helsinki, Scott Polar Research Institute in Cambridge, and at the Department of Science and Technology Studies at Cornell University in Ithaca. She has also been an early-career fellowship at the Social and Human Working Group of the International Arctic Science Committee and worked as rapporteur for the XL Antarctic Treaty Consultative Meeting in Beijing. Currently Dahl also is a council member of the European Association for the Study of Science and Technology.
---
Raychelle Aluaq Daniel
The Pew Charitable Trusts, U.S. Arctic Program
Raychelle Aluaq Daniel grew up in Tuntutuliak, Alaska, a Yup'ik village along the Qinaq River by the Bering Sea. She is currently with The Pew Charitable Trusts U.S. Arctic Program based in Washington D.C. She collaborates with Indigenous peoples and tribal communities on advancing policy and research priorities important for a subsistence way of life. Some of these issues include: bridging indigenous knowledge and science in decision-making, advancing the co-production of knowledge, identifying policy priorities from an indigenous perspective, and addressing the impacts from anthropogenic marine activities such as Arctic shipping. She worked briefly for the Department of the Interior on policy analysis of tribal climate resilience. She coordinated the development of a monitoring plan for marine ecosystems in the Pacific Island Network and has worked on marine mammal research projects in the Beaufort Sea and the Gulf of Alaska.
---
Peter Davies
Wilson Center Polar Institute
Peter Davies currently serves as a Global Fellow at the Wilson Center Polar Institute. He is also an Emeritus Director at Sandia National Laboratories, following his retirement in 2017. During his last 18 years at Sandia, he served in six Director positions including: Geoscience, Climate & Consequence Effects; Nuclear Energy & Fuel Cycle Programs; Homeland Security & Defense Systems; Laboratory Executive Staff Director; Nuclear Energy & Global Security Technologies; and Geoscience & Environment. During that time, Davies championed and coordinated multiple strategic mission initiatives, including: Arctic Science & Security; Water-Energy Nexus; US Energy Resilience to Cyber Attack; and Supercritical CO2 Brayton Cycle. He also served as Director of the Geoscience Research Foundation. From 2001 to 2006, Davies served as the founding Director for Sandia's Water Initiative, focusing on water-infrastructure security, real-time water monitoring, water treatment & desalination technology, and cooperative decision modeling. He also has extensive experience in nuclear waste management, including geohydrology of the Waste Isolation Pilot Plant and multiple international radioactive waste collaborations with European and Asian countries. Peter received his PhD from Stanford University in Earth Sciences in 1984, and served as a research hydrologist at the US Geological Survey from 1984 to 1988, prior to moving to Sandia.
---
Matthew Druckenmiller
National Snow and Ice Data Center (NSIDC)
Matthew Druckenmiller is a research scientist at the National Snow and Ice Data Center (NSIDC) at the University of Colorado Boulder, where he focuses on the implications of Arctic sea ice and environmental change on Alaskan coastal communities and marine mammals. His areas of interest include coastal sea ice dynamics, collaborating with Indigenous experts, and informing coastal environmental observing strategies. He coordinates the Study of Environmental Arctic Change (SEARCH) Sea Ice Action Team and serves as a research lead for the Exchange for Local Observations and Knowledge of the Arctic (ELOKA) program. Druckenmiller earned his PhD in geophysics from the University of Alaska Fairbanks. With long-held interests in science policy, he has served as a Science Policy Fellow at the National Academies' Polar Research Board, a project manager at the Arctic Research Consortium of the U.S., and a AAAS Science Policy Fellow at the U.S. Agency for International Development. Druckenmiller is originally from Trout Run, Pennsylvania.
---
Hajo Eicken
International Arctic Research Center (University of Alaska Fairbanks)
Hajo Eicken is Professor of Geophysics and Director of the International Arctic Research Center at the University of Alaska Fairbanks. His research focuses on sea ice geophysics, Arctic coastal processes, and their importance for human activities and ecosystems. In Alaska he has helped lead efforts to advance collaborative research with Indigenous knowledge holders and to enhance use of scientific data by Arctic communities and government agencies. For more than a decade, he has worked with colleagues to establish a sea-ice observatory at Utqiaġvik/Pt. Barrow. Other collaborative efforts include his involvement in helping launch the Arctic Sea Ice Outlook and Sea Ice Prediction Network, his co-leadership of the Arctic Observing Summit, and service as Chair of a National Academies Standing Committee on Offshore Science and Assessment.
---
Kaare Sikuaq Erickson
Kaare Ray Sikuaq Erickson is the Principal and team lead for Ikaaġun Engagement, based in Unalakleet and Anchorage, Alaska. Sikuaq was raised on the Bering Sea coast and has family scattered across northern Alaska from Unalakleet to Shishmaref to Utqiaġvik. Sikuaq was taught to provide for his communities through subsistence and leadership; to be aware of problems facing Arctic communities; and to find creative, realistic, and effective ways to alleviate or solve those issues. Sikuaq spent nearly two decades immersed in cultural studies and has most recently spent several years developing and implementing creative, effective, and efficient outreach, engagement and K-12 education programs for high profile Arctic research projects. Sikuaq's unique upbringing and specialized training allows him to successfully fulfill his role as cultural broker connecting Arctic communities and Arctic research entities.
---
Michael Farrar
Air Force Weather Operations
Dr. Mike Farrar is the Chief Scientist for USAF Weather Operations at the Pentagon, where he serves as the primary science adviser to the Director of Weather, and coordinates science and technology activities related to weather operations with DoD stakeholders and with US interagency and international partners. Dr. Farrar began his career as a USAF career weather officer and achieved the rank of Colonel. During 24 years of service, he served in several leadership positions, to include operational weather forecasting, weather modeling and other scientific development, program management, systems acquisition, satellite processing, training, budgeting, strategic planning, policy, and external collaboration with other U.S. and international partners. After his active duty USAF career, Dr. Farrar served as VP of Strategic Development for Science and Technology Corporation (STC), a company focused on scientific and technical support services to federal government agencies, where he led business development and strategic planning for the company. He then served in the National Weather Service (NWS) in three leadership roles as Chief of the Program Management, where he oversaw major acquisition programs for critical NWS systems; Director of the Meteorological Development Laboratory that develops and enhances critical forecaster applications, techniques and products; and Director of the Environmental Modeling Center, that develops and enhances environmental models that serve as the foundation of NWS' national forecasts. After NWS, Dr. Farrar served as Senior VP and COO of the University Corporation of Atmospheric Research, where he led strategic planning and oversaw all business processes. Dr. Farrar holds Doctorate and Master of Science degrees in meteorology from Florida State University, and is a distinguished graduate from the Eisenhower School of the National Defense University, with a M.A. degree in National Resource Strategy. He also holds a B.S. degree in meteorology from Pennsylvania State University, and a B.S. degree in physics from Purdue University.
---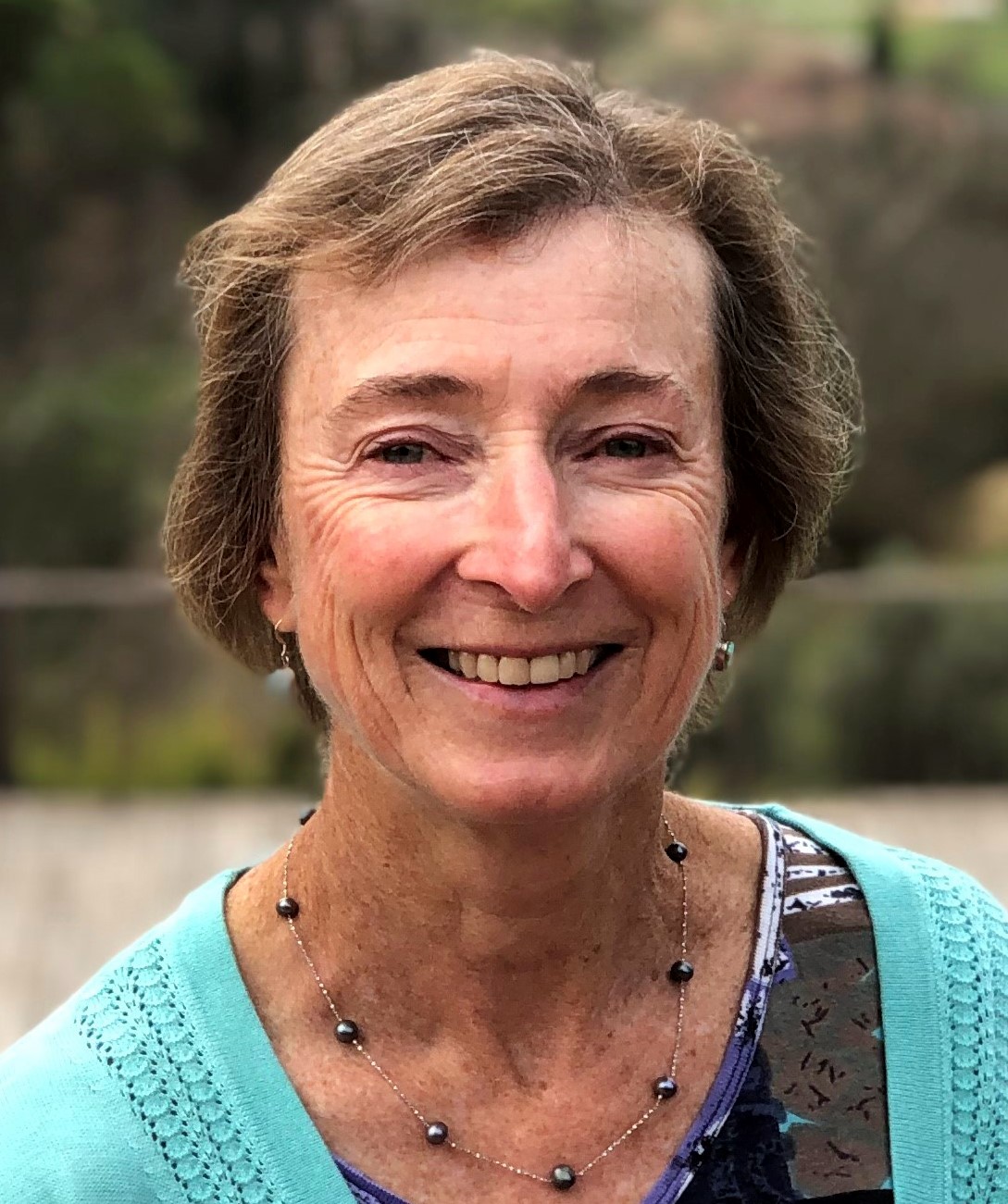 Jennifer Francis
Woodwell Climate Research Center
Jennifer Francis is a Senior Scientist at the Woods Hole Research Center in Falmouth, Massachusetts. Previously she spent 24 years as a Research Professor in the Department of Marine and Coastal Sciences at Rutgers University, where she studied the Arctic climate system and how rapid Arctic change is affecting areas beyond the Arctic, particularly extreme weather in the northern hemisphere. She taught courses in satellite remote sensing and climate-change issues, and also co-founded and co-directed the Rutgers Climate and Environmental Change Initiative. Jennifer earned a B.S. in Meteorology from San Jose State University in 1988 and a PhD in Atmospheric Sciences from the University of Washington in 1994. During the early 1980s, she and her husband sailed around the world, including the Arctic and Cape Horn, which is when her fascination with the Arctic began.
---
Randall Gauntt
Sandia National Laboratories (Retired)
Randall Gauntt has a Ph.D. in Nuclear Engineering from Texas A&M University, and over 30 years of experience at Sandia National Laboratories performing reactor safety research for the Nuclear Regulatory Commission.
---
Gerald Geernaert
Gerald (Gary) Geernaert is Director, Climate and Environmental Sciences Division, in the US Department of Energy (DOE), in Washington DC. He oversees and directs basic scientific research at DOE National Laboratories and Universities, involving atmospheric, climate, and environmental sciences. In addition, he is the federal official responsible for two DOE scientific user facilities, i.e., the Atmospheric Radiation Measurement (ARM) research facility and the Environmental Molecular Science Laboratory (EMSL). Geernaert serves as Vice-Chair of the US Global Change Research Program, and is DOE Principal to several NSTC committees, including the Interagency Arctic Research Policy Committee. Dr. Geernaert earned a B.S. degree in Atmospheric Sciences from the University of California, Davis; and he received a PhD degree in Atmospheric Sciences from the University of Washington. In prior positions, Dr. Geernaert was Director, Institute of Geophysics and Planetary Physics, at Los Alamos National Laboratory (LANL); Director, Atmospheric Environment Department, Danish National Environmental Research Institute; and Program Manager at the US Office of Naval Research. He has written and published 4 technical books and over 100 journal articles and reports throughout his career; and he is a Fellow of the American Meteorological Society.
---
Craig George
Alaska North Slope Borough
Craig George has lived in Utqiagvik (Barrow) since 1977, and worked as a Wildlife Biologist with the North Slope Department of Wildlife Management in Barrow, Alaska since 1982. Craig earned a B.S. in Wildlife Biology from the Utah State University in 1976 and recently completed his Ph.D. at University of Alaska Fairbanks in bowhead whale energetics, age estimation and morphology. Beginning in 1982, Craig worked on and later coordinated the bowhead whale ice-based population abundance project ("whale census") on the sea ice near Point Barrow for nearly two decades. He also has conducted hundreds of postmortem exams on bowheads harvested by Alaskan Eskimos. He has published a number of papers on this work ranging from evidence of killer whale predation to structural anatomy to population biology. Craig has attended International Whaling Commission meetings since 1987 focusing mainly on aboriginal whaling management procedures, assessments and population estimation. He has also participated in studies of Eskimo traditional knowledge on the North Slope. Craig is married to Cyd Hanns, a veterinary/wildlife research technician. Together they enjoy community and outdoor activities and raising their two sons Luke and Sam in an arctic setting.
---
Erica Goldman
National Council for Science and the Environment
Erica Goldman is the Director of Science Policy for the National Council for Science and the Environment (NCSE). In this role, she leads NCSE and its member institutions in building capacity to bridge science and policy to improve the scientific basis of environmental decision-making. Erica has a varied background that includes science writing, policy, and academic research. Previously, Erica served as the Director of Policy Engagement for COMPASS, a non-profit organization that helps environmental scientists effectively share their knowledge in the public discourse and decision-making. She also served in a six-month position in the White House Council on Environmental Quality on the Land & Water Ecosystems Team. She has worked as a science writer for the Maryland Sea Grant College Program; served as a Knauss Marine Policy Fellow in the Natural Resources Committee of the U.S. House of Representatives; and worked as a news intern at Science Magazine. She received her Ph.D. in biology from the University of Washington and her B.S. from Yale University.
---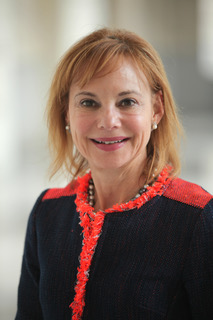 Sherri Goodman
Sherri Goodman is an experienced leader, executive, and lawyer in the fields of national security, environment, energy, water and ocean policy. She is a Senior Fellow at the Woodrow Wilson International Center's Polar Institute and Environmental Change & Security Program, and Senior Strategist at the Center for Climate & Security. She was the President and CEO of the Consortium for Ocean Leadership. Goodman previously served as Senior Vice President and General Counsel of CNA. She is the founder and Executive Director of the CNA Military Advisory Board, whose landmark reports include National Security and the Threat of Climate Change (2007), and National Security and the Accelerating Risks of Climate Change (2014). Goodman served as the first Deputy Undersecretary of Defense (Environmental Security) and has twice received the DOD medal for Distinguished Public Service. Goodman serves on the boards of the Atlantic Council, the Council for Strategic Risks, the Joint Ocean Commission Leadership Initiative, the Marshall Legacy Institute, the University Corporation for Atmospheric Research (UCAR), and the US Water Partnership. She is a life member of the Council on Foreign Relations and served on its Arctic Task Force in 2016. A graduate of Amherst College, she has degrees from Harvard Law School and the Kennedy School of Government.
---
Geoff Green
Students on Ice Foundation
Expedition leader, social entrepreneur, and community builder, Geoff Green is a respected and trusted leader in the national and international Polar community. For the past 23 years Geoff has dedicated his career to raising awareness and understanding of the Arctic, the Antarctic and places in between. Geoff is the founder and president of the Students on Ice Foundation, an internationally renowned program that has taken more than 3,000 youth, educators, elders, experts, scientists, leaders and artists from around the world on educational journeys to the Arctic and Antarctic. Geoff was appointed to the Order of Canada in 2012. In 2015, he was selected as one of the top 100 Greatest Canadian Explorers. The Globe & Mail called Geoff "the man who revolutionized polar and environmental education". He was bestowed the Inuktitut name "Pitsiulak" by the Commissioner of Nunavut in 2009 for his work with Inuit youth. In 2007, Geoff was awarded the Citation of Merit for outstanding feats of exploration and service by the prestigious Explorers Club in New York City. Geoff's experience working and traveling across the Circumpolar Arctic, the Antarctic, and across the global ocean is extensive and diverse.
---
Alf Hakon Hoel
UiT: The Arctic University of Norway
Alf Håkon Hoel is a professor of ocean law and policy at Norway's Arctic University in Tromsø - the world's northernmost university, and he has an adjunct position at Norway's Institute of Marine Research as well as an affiliation with the Wilson Center as a Global Fellow of its Polar Program. His research interests centers on oceans and the Arctic in international affairs, on which he has published widely. He is also an advisor to Norwegian delegations to a number of international processes related to oceans, ocean science, and fisheries.
---
John Holdren
John Holdren was President Obama's Science and Technology Advisor and the Senate-confirmed Director of the White House Office of Science and Technology Policy from 2009 to 2017. His responsibilities included advising the President on all science and technology issues bearing on his agenda; coordinating R&D strategy and budgets across all the Executive Branch departments and agencies; overseeing interagency S&T programs, including the U.S. Global Change Research Program; representing the U.S. government in interactions with the U.S. and global science communities; and chairing the interagency Arctic Executive Steering Committee. Prior to joining the Obama administration, Holdren was Teresa and John Heinz Professor of Environmental Policy at Harvard's Kennedy School, Professor of Environmental Science and Policy in the Department of Earth and Planetary Sciences, and CEO of the Woods Hole Research Center (WHRC). He rejoined Harvard in the same roles in February 2017, as well as becoming Affiliated Professor in the School of Engineering and Applied Science and Senior Advisor to the CEO at WHRC. His research and engagement with policy continue to focus on causes and consequences of—and strategies to address—global and Arctic climate change, energy strategy, nuclear arms control, and science and technology advice for elected officials.
---
Marika Holland
National Center for Atmospheric Research (NCAR)
Dr. Marika M. Holland is a Senior Scientist in the Climate and Global Dynamics Laboratory at the National Center for Atmospheric Research (NCAR). Her research is focused on the role of sea ice in the climate system, including long-term sea ice change, sea ice predictability, and polar climate variability. Dr. Holland has also been involved in work assessing the biological impacts of changing polar climate conditions. She has extensive experience in using climate models to study climate variability and change and has been active in the development of improved sea ice models for climate simulations. Dr. Holland has served as co-chair for the Polar Climate Working Group of the Community Earth System Model and Chief Scientist for the Community Earth System Model project. She is a contributing author on the Intergovernmental Panel on Climate Change third, fourth, and fifth assessment reports, has contributed to numerous other assessments on the changing polar climate, and is an author on over 100 peer-reviewed publications. Dr. Holland received her Ph.D. in Atmosphere and Ocean Sciences from the University of Colorado in 1997 and was a Postdoctoral Fellow at the University of Victoria in British Columbia before joining the scientific staff of NCAR in 1999.
---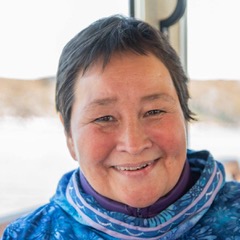 Lene Holm
Greenland Climate Research Centre, Greenland Institute of Natural Resources
After receiving her master's degree from Ilisimatusarfik, Lene Kielsen Holm was secretary for the Minister for Housing and Infrastructure at the Homerule Government in Greenland. In 2003 she became special assistant within Inuit Circumpolar Council, ICC-Greenland, where she was until February 2012. Within all her time with ICC-Greenland Lene Kielsen Holm has dealt with Environmental and Sustainable Development Issues. The primary task has been to follow the work being done within the Arctic Council, an International body, with the membership of the eight Arctic States situated in the Arctic Region, working mainly on Environmental and Sustainable Development Issues. Within the work of the Arctic Council Lene K. Holm has participated in several research projects, as a member of the International Steering Committee, in the Sustainable Development Working Group projects, respectively: 'Women's Participation in Decision-Making Processes in Arctic Fisheries Resource Management', 2004 and 'Women and Natural Resource Management in the Rural North', 2006. In 2005 Lene Kielsen Holm started Sila-Inuk, an interview project that ICC, together with KNAPK, the Greenlandic Association of Fishermen and Hunters has been running. With Sila-Inuk Lene has been working on several international projects in relation to Indigenous perspectives and observations of Climate Change.
---
Priyanka Hooghan
Committee on Science, Space, and Technology
Priyanka Hooghan is a professional staff member for the U.S. House of Representatives. She is an environmental engineer with a passion for environmental and energy policy. Prior to her current role, she served as the American Petroleum Institute's (API) STEM graduate fellow serving on the Hill and in the national API office and worked as an environmental consultant in Dallas, Texas focusing primarily on air quality and permitting for oil and gas facilities. Along with her professional interests, Priyanka has a strong commitment to the future of the Sikh American community as she was a member of the Sikh American Legal Defense and Education Fund's (SALDEF) inaugural Leadership Development Program (LDP) class. She enjoys volunteering with various organizations in her free time including Sikh youth camps and the Society of Women Engineers (SWE). Priyanka received a B.S. in environmental engineering from Southern Methodist University where she co-founded and served as Vice-President for the Sikh Students Association, and a M.S. in environmental engineering from Stanford University.
---
Henry Huntington
Henry P. Huntington earned his bachelor's degree in English at Princeton University and his master's and doctorate in Polar Studies at the University of Cambridge. He lives in Eagle River, Alaska, where he works as an independent researcher and on Arctic Ocean conservation for Ocean Conservancy. Huntington's research activities include reviewing the regulation of subsistence hunting in northern Alaska, documenting traditional ecological knowledge of marine mammals, examining Iñupiat Eskimo and Inuit knowledge and use of sea ice, and assessing the impacts of climate change on Arctic communities and Arctic marine mammals. Huntington has been involved in a number of international research programs, such as the Arctic Monitoring and Assessment Program, the Program for the Conservation of Arctic Flora and Fauna, the Arctic Climate Impact Assessment, and the Arctic Marine Shipping Assessment. He was co-chair of the National Academy of Sciences committee on emerging research questions in the Arctic and a member of the Council of Canadian Academies panel on the state of knowledge of food security in the North. Huntington has written many academic and popular articles, as well as three books. He has made long trips in the Arctic by dog team, open boat, and snowmobile.
---
Anne Husebekk
UiT The Arctic University of Norway
Anne Husebekk was elected Rector (Chancellor) of UiT The Arctic University of Norway in 2013, and was re-elected for a second term in 2017. As Rector, she is also Chair of the Board of Governors of the University. Both research and education are particularly focused on climate and environment and sustainability in the Arctic and globally. Professor Husebekk is a physician by training (MD, specialist in immunology and transfusion medicine), and has a leave of absence from her position as professor in immunology at the Faculty of Health Sciences while serving as Rector.
---
Sandra Inutiq
Qikiqtani Inuit Association
Sandra Inutiq was the Chief Negotiator for the Qikiqtani Inuit Association's Tallurutiup Imanga Inuit Impact and Benefit Agreement. Inutiq received her law degree from Akitsiraq Law School in 2005, in 2006, she became the first Inuk woman in Nunavut to pass the bar exam. In the past, she has worked as legal counsel for the Government of Nunavut, as the Director of Policy for the Office of the Languages Commissioner and served as the Official Languages Commissioner for Nunavut. Most recently, she worked for the Tides Canada Foundation as a Senior Associate for Inuit Nunangat. Inutiq has lived in various communities in Nunavut. She spent her childhood in Kangiqtualuk outpost camp and Clyde River, in her youth she moved to Iqaluit, where she now lives. After graduating high school, she attended Nunavut Sivuniksavut, an Ottawa-based college program that teaches Inuit history. After Nunavut Sivuniksavut Inutiq returned to Iqaluit and took on a paralegal training position with Justice Canada. She then worked for Corrections with the Government of Nunavut, serving youth, before returning to school for an undergraduate law program at Carleton University.
---
Colleen Iversen
Oak Ridge National Laboratory
Dr. Colleen Iversen is an ecosystem ecologist who uses a variety of field and laboratory techniques to understand and predict how ecosystems are shaped by environmental change. Her work takes her from upland forests to flooded peatlands to thawing Arctic tundra, chasing a better understanding of the secret lives of roots hidden beneath the soil surface. She works at the millimeter scale to answer a global question: how will ecosystems respond to the climate of the future? Colleen is a Senior Staff Scientist in the Environmental Sciences Division at Oak Ridge National Laboratory and serves as a Theme Lead in the Climate Change Science Institute. She is an elected Early Career Fellow of the Ecological Society of America, and a member of the inaugural cohort of 'New Voices' at the National Academies of Science, Engineering, and Medicine. Colleen sees science communication as the foundation for a shared understanding of society's future, and she has shared her scientific vision on Public Radio International's 'Science Friday', and in the Alda School's 'Flame Challenge', as well as in organized symposia, sessions, and workshops.
---
Shannon Jenkins
U.S. Coast Guard Arctic Policy
Shannon Jenkins serves as head of the Arctic Policy Office at U.S. Coast Guard Headquarters. His responsibilities include coordinating Arctic cross-directorate actions, harmonizing Coast Guard program office and field efforts, leading Arctic policy and strategy development, and tracking Arctic implementation-plan actions and progress. Shannon provides expert assistance on Arctic topics both internal and external to the Coast Guard and advances National interests and dialogue through public, private, and international forums. His mandate is to advance the Coast Guard's Arctic strategy of ensuring safe, secure, and environmentally responsible maritime activity in the region. Prior to his role as Senior Arctic Policy Advisor, Shannon Jenkins served as a Program Manager within the Coast Guard's Research, Development, Test, & Evaluation Program. He managed the Arctic and the Environmental & Waterways research areas. His duties included identifying and prioritizing research needs, coordinating project execution and resource management, and addressing internal and external leadership queries. Shannon was also a member of the matrix team that developed the Coast Guard 2010 High Latitude Mission Analysis Report. Shannon Jenkins has 30+ years of Federal service, most of those with the Coast Guard. He earned a BS degree in Mechanical Engineering from Mississippi State University and a Master's degree in National Resource Strategy from the National Defense University's Eisenhower School.
---
Kirk Johnson
National Museum of Natural History
Dr. Kirk Johnson is the Sant Director of the Smithsonian National Museum of Natural History. He oversees more than 440 employees and a collection of more than 145 million objects—the largest natural history collection in the world. The museum hosts about six million visitors annually. In 2018, its scientists published 586 scientific research papers and named 310 new species. In 2019, the museum opened its largest renovation, "The David H. Koch Hall of Fossils-Deep Time." This exhibition interprets the history of life on Earth and addresses its relevance to humanity's future. Johnson is a paleontologist who has led expeditions resulting in the discovery of 1,400 fossil sites. His research focuses on fossil plants and the extinction of the dinosaurs. He is known for his scientific articles, popular books, museum exhibitions, documentaries, and collaborations with artists. His recent documentaries include the three-part NOVA series, "Making North America," which aired on PBS in November 2015, and "The Great Yellowstone Thaw," which premiered on PBS in June 2017. His latest book, "Cruisin' the Fossil Coastline, the Travels of an Artist and a Scientist Along the Shores of the Prehistoric Pacific," explores the deep history of the West Coast from California to Alaska.
---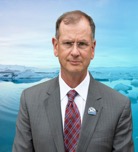 Randy Kee
Arctic Domain Awareness Center, University of Alaska
Maj Gen Randy "Church" Kee, United States Air Force (ret) was appointed to the U.S. Arctic Research Commission by President Trump on November 10, 2020. General Kee is the Executive Director of the Arctic Domain Awareness Center (ADAC) at the University of Alaska, a DHS Science and Technology (S&T) Office of University Programs Center of Excellence in Maritime Research, a position he has held since January 4, 2016. General Kee leads a distributed team in a comprehensive effort of Science and Technology, Research and Development. In the USAF, he has commanded at the Squadron, Group and Wing levels. He served as the Vice Commander of the USAF's Global Air Mobility Center. General Kee's staff assignments include U.S. Transportation Command, Headquarters USAF, and the U.S. Joint Staff in both Operations and Strategic Plans and Policy Directorates. He has contributed to U.S. Arctic Strategy, supported domain awareness technology development, and contributed to Defense Support on Arctic planning initiatives. He culminated his military service as the Director of Strategy, Policy, Planning and Capabilities for U.S. European Command in Stuttgart, Germany. Church is a Global Fellow at the Woodrow Wilson Center Polar Institute, a Network Member of the Canadian hosted North American and Arctic Defense and Security Network at Trent University, Peterborough Ontario, and the U.S. designated lead for a technology working group for the U.S. Navy Office of Naval Research International Cooperative Engagement Program for Polar Research. Church also leads ADAC and associated university efforts in conducting Arctic Senior Leader Summits and Symposiums for Alaska Command, a Sub-Unified Command of U.S. Northern Command headquartered at Joint Base Elmendorf-Richardson Alaska. Finally, he is also the co-chair of the State of Alaska Civilian Armed Services Team (ACAST) an advisory board to the Governor of Alaska on defense and security matters.
---
Brendan Kelly
Brendan P. Kelly is the Executive Director of the Study of Environmental Arctic Change and Professor of Marine Biology at the International Arctic Research Center, University of Alaska Fairbanks. He also serves as a Senior Fellow with the Center for the Blue Economy at the Middlebury Institute of International Studies at Monterey. A marine ecologist with a focus on sea ice environments, he has participated in and led collaborative research in the North Pacific Ocean, Arctic Ocean, Sea of Okhotsk, Baltic Sea, and Antarctica. He has served as Deputy Director for Arctic Sciences, National Science Foundation; Assistant Director for Polar Science in the White House Office of Science and Technology Policy; and as a science adviser to indigenous organizations in Alaska. Currently, he serves on the National Academy of Sciences' Polar Research Board and as a member of the Positions Statement Committee of the American Geophysical Union. Dr. Kelly received degrees in Biology from the University of California Santa Cruz (B.A.), the University of Alaska Fairbanks (M.S.), and Purdue University (Ph.D.).
---
David Kennedy
National Oceanic and Atmospheric Administration (NOAA)
David Kennedy is currently NOAA's Senior Advisor for the Arctic Region. He served as Deputy Undersecretary for Administration at NOAA as well as Assistant Administrator for NOAA Ocean Service and director of NOAA's Office of Ocean and Coastal Resource Management. He has more than two decades of experience leading hazardous materials management and response efforts, including coordinating federal scientific response to more than 100 oil and chemical spill incidents. Prior to 1976, Kennedy was director of the spilled oil research team at the University of Alaska Geophysical Institute. He is a native of Oskaloosa, Iowa, and received a Bachelor of Arts degree in anthropology from the University of Northern Colorado.
---
George Kling
George W. Kling is the Robert G. Wetzel Professor of Ecology and Evolutionary Biology at the University of Michigan. He primarily studies ecosystem ecology and biogeochemistry at the Earth's surface in relation to environmental problems, and works mainly in aquatic ecosystems from the Arctic to the tropics. He is a Fellow of the American Association for the Advancement of Science, and received a National Science Foundation Presidential Faculty Fellowship, a National Academy of Sciences Young Investigator Award, the United Nations Sasakawa Award (Certificate for Disaster Reduction in tropical lakes), a Republic of Cameroon Presidential Medal for Service in reducing environmental hazards, and the Association for the Sciences of Limnology and Oceanography John H. Martin award for high-impact research, and the Ruth Patrick Award for environmental problem solving. He was the lead author of the Union of Concerned Scientists and Ecological Society of America's joint, international publication "Confronting Climate Change in the Great Lakes Region".
---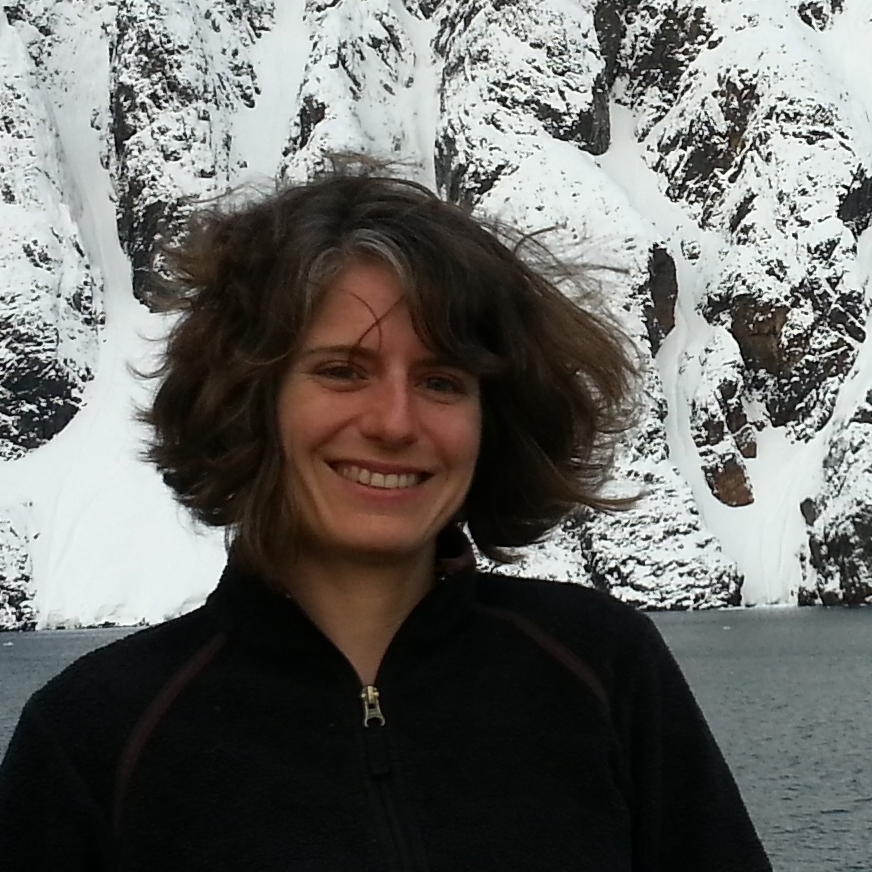 Julie Loisel
Texas A&M University, College Station
Dr. Loisel is an early-career ecosystem scientist specializing in the structure and function of below-ground (peat and soil) natural systems. She has conducted or led a number of scientific field expeditions in Canada, Alaska, southern Patagonia, Peru, and Antarctica. Her research is empirical by nature; in the field and the lab, she studies how terrestrial ecosystems respond to environmental change over short (annual) to long (millennia) timescales, with an emphasis on linkages between carbon and climate. She also specializes in Holocene paleoenvironmental reconstructions from peat cores using a suite of proxies and models. Dr. Loisel co-leads C-PEAT, an international group on peatland-carbon research sponsored by Past Global Changes (PAGES). She is also a science steering group member of the International Soil Carbon Network (ISCN). In concert with the ISCN, her team is developing the largest and most comprehensive global soil database, which holds promise for generating transdisciplinary projects and knowledge around human health as well as soil, food, water, and energy security. She is developing a soil valuation framework and management tool that links soil attributes with ecosystem services to help deliver and disseminate clear assessments of soil health, soil benefits to society, and risks associated with land management practices.
---
Maija Lukin
National Park Service - Western Arctic National Parklands
Maija Katak Lukin, Inupiaq, was born in Kotzebue and raised on the shores of Cape Krusenstern National Monument. She is the former Regional Communications Director for NANA Regional Corporation, and Regional Tribal Environmental Manager for Maniilaq Association and the former Mayor of the City of Kotzebue. Lukin is considered an expert on climate change impacts of Northwest Alaska, and has been invited to speak both in her current role, as well as in previous roles, including presenting at COP-21 in Paris, the Sandra Day O'Connor School of Law, Alaska Tribal Conference on Environmental Management, Alaska Federation of Natives, Women of the Arctic Saariselka, Fi, University of Alaska Fairbanks, and the National Conference on Environmental Change. Currently, Lukin is the superintendent at Western Arctic National Parklands. The parks include 9 million acres of federal public land in the Arctic: Cape Krusenstern National Monument, Kobuk Valley National Park and Noatak National Preserve. Lukin is responsible for protecting and preserving the natural and cultural resources within the parks, as well as community relationship building, subsistence management and preparing for changes in the arctic climate. Katak and her husband have four children, one perfect granddaughter, and whole slew of chickens residing in Kotzebue, AK.
---
Elizabeth Marino
Oregon State University - Cascades
Elizabeth Marino is an assistant professor of anthropology and sustainability at Oregon State University - Cascades. She is interested in the relationships among climate change, vulnerability, slow and rapid onset disasters, human migration, and sense of place. Her research focuses on how historically and socially constructed vulnerabilities interact with climate change and disasters – including disaster policy, biophysical outcomes of disasters and climate change, and disaster discourses. She is also interested in how people make sense and meaning out of changing environmental and social conditions; and how people interpret risk. Elizabeth is an author on the National Climate Assessment, has worked with the Humboldt Forum in Berlin on representations of climate change and disasters, and has worked with the Emmet Environmental Law and Policy Clinic at Harvard Law on issues of environmental refugees and displaced peoples. She has also worked with the United Nations University Institute for Environment and Human Security (UNU-EHS) on migration, climate change and humanitarian crisis issues. Her book "Fierce Climate, Sacred Ground: an Ethnography of Climate Change" was released in 2015.
---
Kevin McNamee
Parks Canada Agency, Government of Canada
Since 1983, Kevin McNamee has been involved in the creation of new national parks and national marine conservation areas across Canada, both as environmental lobbyist and then as a civil servant. Kevin is currently the Director of the Protected Area Establishment Branch for Parks Canada, which identifies, consults and negotiates for the establishment of new national parks and national marine conservation areas. Over the years, this work has increasingly been undertaken collaboratively with Indigenous governments, organizations and communities. Prior to joining Parks Canada in 2000, Kevin spent 17 years as a public advocate for the creation of new national parks and the maintenance of their ecological integrity. From 1989 to 2000, he was the Wildlands Campaign Director for the Canadian Nature Federation, and the federal campaigner for World Wildlife Fund Canada's Endangered Spaces Campaign. From 1983 to 1989, he was the executive director, and then conservation director, for the Canadian Parks and Wilderness Society. The author of The National Parks of Canada and A Protected Areas Vision for Canada, Kevin also taught several courses on wilderness and outdoor recreation at Trent University. He was born in Lachine, Quebec, and currently resides in Ottawa.
---
Zenon Medina-Cetina
Texas A&M University, College Station
Dr. Zenon Medina-Cetina is Associate Professor at Texas A&M University (TAMU) in the Zachry Department of Civil & Environmental Engineering and holds joint appointments in the Harold Vance Department of Petroleum Engineering, the Department of Ocean Engineering, and the Department of Geography. At TAMU he leads the Stochastic Geomechanics Laboratory (SGL) conducting research in probabilistic applications in engineering to improve current practices on risk assessment and management related to natural and anthropogenic threats, to map their associated social, economic and environmental impacts. At TAMU he leads the largest and most active international faculty driven project called the "Yucatan Initiative Project" a collaboration between Texas A&M and Yucatan's System of Research, and Technological Development (SIIDETEY) in Mexico, developing research, academic, and service projects to generate well-being and sustainable regional economic development for both countries and regions. He is Associate Director of the Center for Geospatial Sciences, Applications and Technology (GEOSAT), and Secretary of the Technical Committee Machine Learning and Big Data (TC309) of the International Society for Soil Mechanics and Geotechnical Engineering (ISSMGE). He was appointed Zachry Career Development Professorship II in the Zachry Department of Civil & Environmental Engineering, in recognition of his accomplishments and future potential within the department.
---
Twila Moon
National Snow and Ice Data Center (NSIDC), University of Colorado Boulder
Dr. Twila A. Moon is a Research Scientist at the National Snow and Ice Data Center, part of the University of Colorado Boulder's Cooperative Institute for Research in Environmental Sciences, a world leader in Earth science. Dr. Moon is an expert in contemporary glacier and ice sheet changes, and the connections among ice, climate, ocean, and ecosystem. While she has conducted work across the globe, her primary focus is on the Greenland Ice Sheet and the Arctic. Her work has been published in high-impact journals such as Science and Nature, and received extensive media coverage; for example, National Public Radio, the Associated Press, and the BBC. She is an accomplished science communicator and is leading efforts to improve science and knowledge co-production between scientists and stakeholders. Dr. Moon has a BS in Geological and Environmental Sciences (Stanford) and an MS and PhD in Earth and Space Sciences (University of Washington). She conducted research at the University of Colorado, University of Oregon, and University of Bristol (UK) before returning to the National Snow and Ice Data Center in 2017.
---
George Noongwook
Savoonga Whaling Captains Association
George Noongwook is a Yupik whaling captain from Savoonga, Alaska on Saint Lawrence Island. He served almost four decades as a Commissioner of the Alaska Eskimo Whaling Commission including four years (2010-2014) as Chairman. He generously shares his knowledge with the young people of St. Lawrence Island as well as with people beyond. George was a co-editor of Watching Ice and Weather Our Way, a volume that brought together Indigenous and scholarly knowledge of researching Arctic climate change. George is well known for his Yupik drumming and singing and enjoys passing songs on to young people.
---
Markku Ollikainen
Finnish Climate Change Panel
Markku Ollikainen is Professor of Environmental and Resource Economics at University of Helsinki, Department of Economics and Management. He examines the use of economic instruments in environmental policies focusing especially on climate change mitigation and energy issues. His research covers also the issues of nature and biodiversity conservation in agriculture and forestry. He has published in all leading journals in the field of environmental and resource economics. He has been Associate Editor of Forest Science and Finnish Economic Papers, and a Guest Editor of Forest Policy and Economics. He been awarded five times as a university teacher. He is invited member of the Finnish Academy of Science and Letters. He is the Chair of the Finnish Government to The Scientific Climate Panel since 2014, and a member since 2012. He has extensive experience from science-based policy advice to the Finnish and EU policy makers.
---
Ole Øvretveit
Mr. Ole R. Øvretveit (b. 1976) is the current director of the Arctic Frontiers secretariat. Arctic Frontiers has under the management of Mr. Øvretveit grown to become one of the most influential platforms for sustainable development in the Arctic. The annual Arctic Frontiers conference attracts approximately 3000 delegates from more than 35 countries. Mr. Øvretveit graduated from the University of Bergen in 2010 with a MSc in Political Science. He has also studied in Berlin, Moscow, and Reykjavík. Before joining Arctic Frontiers, Mr. Øvretveit worked with business development commercial productions and conferences. In addition, he has been a board member in several organizations.
---
Darcy Peter
Woodwell Climate Research Center
I am Koyukon and Gwich'in Athabascan environmental scientist from the village of Beaver, Alaska. I grew up hunting, fishing, and trapping off the land with my uncles and cousins in Beaver. I received my BS in Environmental & Organismal Biology from Fort Lewis College in April 2017. My research currently focuses on climate change in the Arctic and Subarctic, communicating these changes to Alaska Native communities, and documenting indigenous knowledge on environmental changes as a result of climate change in rural Alaska Native communities. This work and area of research is paramount. I have only met a handful of scientific researchers who are able to successfully maintain a positive, respectful relationship with rural Alaska Native communities, as well as successfully and respectfully communicate their research to these people who are dealing with climate change on a first-hand basis and experiencing life changes unimaginable to the rest of the world. Respect, communication, open mindedness and providing those experiencing climate change first-hand with the scientific numbers to support traditional knowledge is of the utmost importance in the decision-making process for these communities and the 7 generations to follow.
---
Rebecca Pincus
Dr. Pincus is a assistant professor in the Strategic and Operational Research Department (SORD) in the Center for Naval Warfare Studies at the US Naval War College (NWC). At NWC, she is an associate of the Russia Maritime Studies Institute (RMSI) and the Institute for Future Warfare Studies (IFWS). Her current research interests center on security and foreign affairs in the Arctic and North Atlantic. Her work has appeared in Polar Journal, Polar Geography, War and Society, War on the Rocks, The Diplomat, and more. In 2015, Yale released Diplomacy on Ice: Energy and the Environment in the Arctic and Antarctica, co-edited with Dr. Saleem Ali. Dr Pincus previously served as primary investigator at the US Coast Guard's Center for Arctic Study and Policy, and was a Fulbright Fellow in Iceland in 2015.
---
Volker Rachold
German Arctic Office, Alfred Wegener Institute Helmholtz Center for Polar and Marine Research
Dr. Volker Rachold is the Head of the German Arctic Office, which serves as an information and cooperation platform between German stakeholders from science, politics and industry. His functions include managing the dialogue between German Arctic players, supporting the federal ministries interested in Arctic matters, coordinating Germany´s scientific input to the Arctic Council and planning and implementing national and international Arctic-related events and projects. Before moving to the German Arctic Office in 2017, he served as the Executive Secretary of the International Arctic Science Committee (IASC) since 2006. Dr. Rachold graduated as a geochemist from Göttingen University, where he also obtained his Ph.D. in 1994. Since then he worked with the Alfred Wegener Institute for Polar and Marine Research. His research focused on land-ocean interactions in the Siberian Arctic and he led several land- and ship-based Russian-German expeditions.
---
Stacy Rasmus
University of Alaska Fairbanks
Stacy Rasmus, PhD, is Director of the Center for Alaska Native Health Research (CANHR) at the University of Alaska Fairbanks. She holds a joint appointment with the Northwest Indian College, in western Washington state. Dr. Rasmus has worked with American Indian and Alaska Native (AIAN) communities for over two decades and has built an international program of research focusing on the promotion of indigenous strengths, wellbeing and resilience in Alaska, the Arctic and the Pacific Northwest. Dr. Rasmus is trained in the social and behavioral sciences with specific expertise in the translation of Indigenous knowledge and practice into health interventions that are community-driven and culturally-centered. She currently leads several NIH, NSF and SAMHSA grants that together engage AIAN populations in science to understand the intersections of suicide, mental health and substance use disorders with socio-ecological risk and protective factors.
---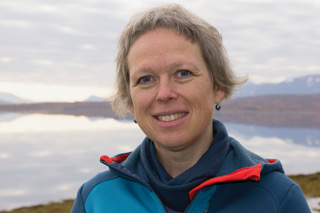 Marit Reigstad
UiT the Arctic University of Norway
Prof. Reigstad is the principal investigator (PI) of the Nansen Legacy project. She is a professor in marine ecology at UiT The Arctic University of Norway since 2009. Reigstad has background as an observational biologist, and is interested in connectivity, including physics and biology, surface and deep waters, and regional connections. Her scientific expertise includes productivity, plankton and their fate in marine ecosystems, with a focus on Arctic marine systems. She has led several interdisciplinary research projects and expeditions on Arctic marine ecosystems, and is active in science communication. Reigstad has been involved in international science planning since 2004, through ICARP and IASC. She serves on Liaison- and evaluation panels, and scientific advisory boards. The Nansen Legacy project is a new Norwegian collaborative research project (2018-2023) established to contribute extensive new knowledge to scope out, integrate and connect the Barents Sea and adjacent Arctic Ocean to the entire Arctic. The motivation is to provide new data, observational systems, improved models and future scenarios on the new Arctic, to facilitate a future sustainable management. The Nansen Legacy involves 10 institutions and >200 scientists focusing on the eco-and climate system of the Northern Barents Sea and adjacent Arctic Ocean.
---
Gunn-Britt Retter
Gunn-Britt Retter is born and raised in the coastal Saami community Unjárga-Nesseby by Varangerfjord in the north-eastern Norway. She is a teacher of training from Sámi University College (Guovdageaidnu - Kautokeino, Norway) and holds MA in Bilingual studies from University of Wales. Since 2001, Retter has worked with Arctic Environmental issues, first at Arctic Council Indigenous Peoples' Secretariat (IPS) (Copenhagen, Denmark) and since 2005 in the present position as Head of Arctic and Environmental Unit of the Saami Council. Gunn-Britt has served as board member of the Sámi University of Applied Sciences (2011-2019) and has served as Member of Saami Parliament (Norway) for two terms (2005 – 2013). In her position as head of the Arctic and Environmental Unit in the Saami Council, Retter has been involved in issues related to indigenous peoples and traditional knowledge related to climate change, biodiversity, language, pollution and management of natural resources.
---
Ann Robertson
The Office of Senator Lisa Murkowski (AK)
Ann Robertson serves as a legislative assistant in the Office of Senator Lisa Murkowski, where she covers all policy work related to fisheries, oceans, marine mammals, and Arctic science. Hailing from Juneau, Alaska, Ann joined Senator Murkowski's office as a NOAA Sea Grant fellow in February 2018 and moved into a staff role on the Senator's legislative team in October 2018. Ann holds a BA in Earth Science from Vassar College and recently completed her Masters of Environmental Management at the Yale School of Forestry and Environmental Studies where she focused on fisheries, marine policy, and Arctic issues. Before coming to Washington, Ann spent four years working as a research technician with NOAA Fisheries on multiple projects, including Arctic nearshore fish energetics. She also has experience working in Southeast Alaska's commercial salmon fishery.
---
Mark Rosen
Mr. Mark Rosen is the Senior Vice President and General Counsel at The CNA Corporation. Mr. Rosen supports CNA research staff on international and national security law matters and has authored numerous international and operational law studies for various clients including the U.S. Navy, the National Reconnaissance Organization, the State Department and the National Academy of Sciences. Mr. Rosen's particular expertise is in the maritime field including boundary and maritime disputes, marine law enforcement, and maritime confidence building measures. Mr. Rosen holds adjunct faculty appointments at the George Washington University School of Law. Prior to his employment at CNA, Mr. Rosen served as the Associate General Counsel for Science and Technology at the Department of Homeland Security (DHS) was the Department's Regulatory Compliance Officer. Mr. Rosen is a retired Navy Captain (JAGC). Mr. Rosen served as the Ocean Policy Analyst and Legal Advisor to the Deputy Chief of Naval Operations for Plans, Policy, and Operations. Other Pentagon assignments included: Political Military Planner, Maritime and Environmental Policy, Plans and Policy Directorate (J-5), Joint Staff and Head of the International Programs Branch, Navy International law Division, Washington, DC. Mr. Rosen is a graduate of the University of Virginia School Of Law (LLM) and the University of Georgia (JD, AB).
---
Minik Rosing
University of Copenhagen, Copenhagen, Denmark
Minik Rosing is a professor of Geology at University of Copenhagen, and Chairman of the board of Ilisimatusarfik – University of Greenland. As a native Greenlander, his research has focused on the Geology of Greenland, in particular on the emergence of Life on Earth and on how life has shaped the Earth we live on today. He has identified the oldest signs of life on Earth in 3800 million years old rocks from Greenland. Though billions of years life has controlled the composition of the atmosphere and thus Earth's climate. Understanding the interactions between life, earth and climate allows us to understand human impacts on Earth's environments, and cam guide measures to limit and mitigate climate change in the near future. Understanding the past is the key to a future.
---
Dalee Sambo Dorough
Inuit Circumpolar Council
Dr. Dalee Sambo Dorough, Chair, Inuit Circumpolar Council, received a PhD in Law from University of British Columbia, Faculty of Law (2002) and a Master of Arts in Law & Diplomacy, The Fletcher School, Tufts University (1991). Presently, a Senior Scholar and Special Advisor on Arctic Indigenous Peoples, University of Alaska Anchorage, where she was an Assistant Professor of International Relations. Serving as an Expert Member of the UN Permanent Forum on Indigenous Issues, she held the position of Chairperson from 2014-2015. She was also a member and Chair of the Board of Trustees of the UN Voluntary Fund for Indigenous Peoples. Presently, she serves as the co-Chair of the International Law Association (ILA) Committee on Implementation of the Rights of Indigenous Peoples. A forthcoming publication is entitled "A Land Without Borders -- Inuit Cultural Integrity", a chapter contribution to D. Menezes and H. Nicol (eds) The North American Arctic: New Trends in Arctic Security (UCL Press: 2019). Other publications include "The Rights, Interests and Role of the Arctic Council Permanent Participants" R. Beckman, T. Henriksen, K. Kraabel, E.J. Molenaar and J.A. Roach (eds) Governance of Arctic Shipping. Balancing Rights and Interests of Arctic States and User States (Brill: 2017).
---
Gail Schubert
Bering Straits Native Corporation
Gail Anagick Schubert is the President & CEO of Bering Straits Native Corporation (BSNC), an Alaska Native regional corporation serving seventeen villages in the Bering Straits region. She is Inupiaq and was born and raised in Unalakleet, Alaska. She serves on a number of boards including the ANCSA Regional CEOs Association and the Alaska Federation of Natives. She is also a member of the Arctic Economic Council. Schubert earned her undergraduate degree from Stanford University, an MBA from Cornell University's Johnson School of Management, and her law degree from the Cornell Law School. She is an ATHENA society member, YWCA Woman of Achievement awardee and a 2014 recipient of the Northwest Indian Bar Association's Unsung Hero Award.
---
Edward Schuur
Northern Arizona University
Dr. Ted Schuur is a Professor in the Center for Ecosystem Science and Society at Northern Arizona University. He is an ecologist who has studied links between ecosystems and climate in locations across Alaska and the Arctic. His work on this topic has included more than two decades of field research and, in this time, has resulted in more than 150 peer-reviewed publications in high-impact journals such as Science, Nature, and the Proceeding of the National Academy of Sciences as well as numerous book chapter, reports, and published abstracts in the proceedings of scientific meetings. He participates in multiple national and international science meetings, workshops, panels, and steering committees on the topic of ecology and the environment, including most recently as a lead author for the Intergovernmental Panel on Climate Change Special Report on Oceans and Cryosphere in a Changing Climate. He is the also the lead investigator for the Permafrost Carbon Network, an international consortium of researchers aimed at synthesizing new knowledge on permafrost carbon and climate. He graduated Magna Cum Laude with a BS from the University of Michigan and he received a PhD from the University of California-Berkeley.
---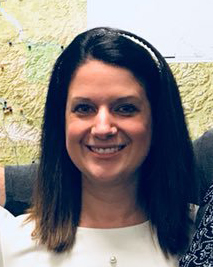 Lindsay Solie Jensen
Office of Senator Dan Sullivan (Alaska)
Lindsay Solie Jensen is a Legislative Assistant in the office of U.S. Senator Dan Sullivan (Alaska). She is responsible for the development and implementation of the Senator's legislative priorities pertaining to his membership of the Senate Commerce Committee, as well as health care, education, and labor.
---
Charlene Stern
University of Alaska Fairbanks
Charlene "Khaih Zhuu" Stern, Ph.D. is Neets'aii Gwich'in from Arctic Village, Alaska. Dr. Stern is an enrolled member of the Native Village of Venetie Tribal Government. She is employed as an Assistant Professor in the Department of Alaska Native Studies and Rural Development at the University of Alaska Fairbanks (UAF). Dr. Stern holds a bachelor's degree in American Cultural Studies from Western Washington University, a master's degree in Community and Regional Planning from the University of New Mexico, and a Ph.D in Indigenous Studies from UAF. She currently serves as Vice-President of Tanana Chiefs Conference and is a board member for the Fairbanks Native Association and the International Porcupine Caribou Board.
---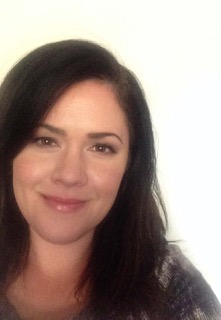 Colleen Strawhacker
Dr. Colleen Strawhacker is the Program Director for the Arctic System Science and the Arctic Social Sciences Programs in the Office of Polar Programs at the National Science Foundation. She is currently on leave as a Research Scientist at the National Snow and Ice Data Center at the University of Colorado Boulder. Dr. Strawhacker earned her PhD in Anthropology from Arizona State University in 2013, where she focused on the archaeology of climate-driven risk and vulnerability to food security in the U.S. Southwest and the North Atlantic. Her expertise includes convergent research approaches spanning the natural and social sciences and developing cyberinfrastructure approaches for the social sciences and Indigenous Knowledge.
---
Julienne Stroeve
Julienne C. Stroeve received a PhD in Geography from the University of Colorado Boulder, in 1996, for her work in understanding Greenland climate variability. Subsequently she became a senior research scientist at the National Snow and Ice Data Center (NSIDC) within the Cooperative Institute for Research in Environmental Sciences (CIRES) at the University of Colorado. In 2017 she moved to University of College London (UCL) where she headed the Centre for Polar Observation and Modelling (CPOM), and in 2018 she was awarded a Canada 150 Research Chair at the University of Manitoba. Her Arctic research interests include atmosphere-sea ice interactions, sea ice predictability, climate change and associated impacts. She has conducted several Arctic field campaigns, and will participate in the upcoming MOSAiC expedition. Dr. Stroeve's work has been featured in numerous magazines, news reports, radio shows, and TV documentaries. She has given keynote addresses around the world on Arctic climate issues and briefed former Vice President Al Gore and congressional staff. Dr. Stroeve has published more than 60 articles on peer-reviewed journals, contributed to several national and international reports on climate change and has been listed as one of the most highly cited researchers by Thomson Reuters since 2014.
---
Michael Tillman
U.S. Marine Mammal Commission
Dr. Michael Tillman serves as a Commissioner on the Marine Mammal Commission, having been nominated by President Obama and confirmed by the Senate in 2010. A Viet Nam era veteran and member of the Tlingit and Haida Indian Tribe of Southeast Alaska, he received his Ph.D. from the University of Washington in 1972. Joining the National Marine Fisheries Service (NMFS) in 1972, Dr. Tillman variously undertook research on the population dynamics of whale stocks, served on the U.S. delegation to the International Whaling Commission (IWC), directed the National Marine Mammal Laboratory, and chaired the IWC's Scientific Committee. Appointed an NMFS Senior Executive in 1988, he served as the agency's first Chief Scientist, its Deputy Director, and finally as Director of its Southwest Fisheries Science Center. Retiring in 2004, he worked as a self-employed consultant, focusing on the whaling issue and the subsistence use of marine wildlife resources. His experience in international conservation included presidential appointments as Deputy U.S. Commissioner to IWC (1994–2004) and as U.S. Commissioner to the Inter-American Tropical Tuna Commission (1994–1999). As a Commissioner, he pursues his interests in Alaskan and Arctic issues, subsistence use, and IWC.
---
James Townsend
Center for a New American Security
James Townsend Jr. is an adjunct senior fellow in the CNAS Transatlantic Security Program. After eight years as Deputy Assistant Secretary of Defense (DASD) for European and NATO Policy, Jim completed more than two decades of work on European and NATO policy in the Pentagon, at NATO and at the Atlantic Council. His work spanned the Cold War, post-Cold War political reconstruction in Europe and Europe's new challenges including Russia and terrorism. Before becoming DASD in 2009, Jim was a Vice President in the Atlantic Council of the United States and Director of the Council's Program on International Security. Jim joined the Atlantic Council in 2006 after a distinguished Civil Service career at the Pentagon and at NATO. In the 1990s, Jim was the Principal Director of European and NATO Policy, the Director of NATO Policy and the Director of the Defense Plans Division at the US Mission to NATO in Brussels, Belgium. Jim's early career also included work in the Department of State, in the Office of Congressman Charles E. Bennett and in the Arms Control and Disarmament Agency (ACDA). He received a direct commission in the U.S. Navy Reserve (intelligence) leaving the Reserves as a Lieutenant Commander. He has been decorated by 11 European nations and multiple times by the Department of Defense for his work, including a Presidential Rank Award (Meritorious Executive). Mr. Townsend earned a B.A. from Duke University and an M.A. from the Johns Hopkins School of Advanced International Studies (SAIS) in International Economics and American Foreign Policy.
---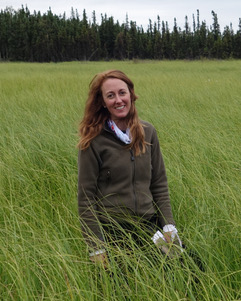 Merritt Turetsky
Institute of Arctic and Alpine Research, University of Colorado Boulder
Dr. Turetsky conducts research that investigates how northern landscapes are being affected by environmental change. She works on issues such as permafrost thaw and changing wildfire regimes that are important to global change and environmental policy arenas. She relies on community participatory research to ensure that she and her students ask questions that are important to stakeholders in the north. Turetsky's research is helping them to address what these rapid changes mean for their land, traditional foods and the quality of their water. For example, she is investigating how permafrost thaw is leading to land subsidence (thermokarst) and how this is affecting the ability of subsidence harvesters to travel across their land and access traditional foods. By conducting user-driven research that also addresses fundamental questions in ecology and global change biology, Turetsky hopes to build knowledge and capacity for northern communities and governments.
---
Darlene Turner
My name is Darlene Tocktoo Turner, born and raised in Shishmaref, Alaska. I currently work as a Migrant Educational Aide at the Shishmaref School. I have been employed with the Bering Strait School District for over thirty years. I enjoy working with students and watching them prosper in their educational growth. Through my affiliation with Arctic Futures 2050, I hope to help educate participants about the real scenario of living amongst the changes of ice and weather patterns that are impacting our way of life. I would be happy to provide first hand information and answer questions of interest to the audience. I grew up in a small town on the coast of the Bering Strait. I am a subsistence gatherer and depend on our marine mammals and land animals for survival. I am also an artist, particularly, sewing of soft-sole sealskin slippers. As a child, our seasonal patterns were very predictable and we would prepare for our hunting without any problems. As the years passed into my adulthood, these seasonal patterns changed tremendously and now we are faced with less sea ice to hunt our bearded seals. The sea ice is the foundation of our marine mammal hunts and also provides for the migration patterns of our bearded seal and walrus. Now that we're facing less ice it will impact our hunting and perhaps in the future, our livelihood. I hope to gain information to help sustain what we already have and to learn more about what to expect in the near future.
---
Frances Ulmer
U.S. Arctic Research Commission
Fran Ulmer has spent over 40 years in public service. She has chaired the U.S. Arctic Research Commission since being appointed by President Obama in 2011. Ulmer is a Senior Fellow of the Arctic Initiative in the Harvard Kennedy School's Belfer Center. In 2018, she was a visiting professor at Stanford University. She served as a Special Advisor to Secretary of State John Kerry on Arctic Science and Policy from 2014-2017. In 2010, President Obama appointed her to the National Commission on the BP Deepwater Horizon Oil Spill and Offshore Drilling. From 2007-2011, Ulmer was chancellor of the University of Alaska Anchorage. She is a member of the Global Board of the Nature Conservancy and on the Board of the National Parks Conservation Association. Ulmer, who earned a J.D. cum laude from the University of Wisconsin Law School, served as an elected official in Alaska for 18 years as the mayor of Juneau, a state representative, and as Lieutenant Governor.
---
Paul Wassmann
UiT The Arctic University of Norway
Paul Wassmann has for the most worked out of the Arctic University of Norway in northern Norway, Tromsø. Through more than 30 research cruises Wassmann has investigated the seasonal and marginal ice zone of the central and northern Barents Sea, Svalbard fjords, on the continental shelf north of Svalbard and the slope to the Arctic Ocean. Simultaneously Wassmann has been working with pelagic-benthic coupling in all European seas. To his breakthrough science belong studies of marginal ice zone blooms, pelagic-benthic coupling, including vertical flux regulation by zooplankton grazing and fecal pellet production/destruction. He has further developed conceptual models for system ecology comprehension of the Arctic Ocean. In particular he has contributed to the development of ecosystem models for physical-biological coupled models, including the impact of climate warming on the productivity and ecology of the future Arctic Ocean. He investigated the contiguous advective domains, ecological footprints of climate change and tipping points of future marine Arctic Ocean ecosystems. He also launched estimates of the physical constrains and productivity in the future Arctic Ocean, with the first estimates on present and future distribution of primary production of the entire Arctic Ocean.
---
Jonathan White
Consortium for Ocean Leadership
Jon White was instated as President & CEO of the Consortium for Ocean Leadership in January 2016, where he supervises and controls all of the business and affairs of the organization. Prior to this, he had a distinguished 32-year career as an oceanography and meteorology officer in the U.S. Navy and retired at the rank of Rear Admiral. White's passion for the ocean and the Navy began at a very early age as he grew up along Florida's Gulf coast, living next door to a Navy diver. He earned a Bachelor of Science degree in Oceanographic Technology from the Florida Institute of Technology, and a Master's degree in Meteorology and Oceanography from the U.S. Naval Postgraduate School. White had numerous assignments at sea and ashore during his Navy career, culminating in his assignment as Oceanographer and Navigator of the Navy from 2012 to 2015. This position included appointments as the Navy Deputy to the National Oceanic and Atmospheric Administration and director of the Navy's Task Force Climate Change that led development of the Navy Arctic Roadmap 2014 – 2030.
---
Francis Wiese
Dr. Francis Wiese is a Senior Principal within Stantec's Environmental Services Group and serves as Stantec's overall Technical Leader for Marine Science. Francis brings 25 years of experience working in the coastal and marine environment throughout the world, designing, implementing, and managing large inter-disciplinary, multi-institutional science programs in the North Atlantic, North Pacific, Bering Sea, Gulf of Alaska, and the Arctic, and conducting projects in the North Sea, Caribbean, Galapagos, Gulf of Mexico, and the east and west coast of North America. Dr. Wiese has worked for and with academia, government, non-profits and industry, is a technical reviewer for over 20 international journals and serves on a variety of national and internal science panels and working groups. He has extensively focused on environmental assessment, oil pollution, environmental impacts as a result of anthropogenic stressors, wildlife monitoring, climate change, environmental policy, adaptive management, resiliency, population and bio-energetic modeling, marine mammals, seabirds, fisheries, study design, statistical analyses, and public speaking. He most of all enjoys thinking outside the box to solve complex real-world issues with robust science.
---

Gifford Wong
IDA Science and Technology Policy Institute
Gifford Wong is a Research Staff Member at the IDA Science and Technology Policy Institute, where he works on the research policy priorities of the White House Office of Science and Technology Policy as well as other agencies and departments within the Federal government. After his Ph.D. in Earth Sciences (glaciology) from Dartmouth College, Gifford came to D.C. as an American Geosciences Institute Congressional Geoscience Fellow in the Office of Senator Sheldon Whitehouse and stayed in the area to be an American Association for the Advancement of Science (AAAS) Science and Technology Policy Fellow in the Department of State's Office of Chinese and Mongolian Affairs. Outside of work, he performs improvisational theatre in the D.C. area and teaches science communication, which he has done since graduate school. His doctoral dissertation focused on the chemistry of snow and ice in northwest Greenland and, in particular, examined how changes in temperature and atmospheric circulation are related to trends in annual snowfall. This work took him to Greenland and Antarctica. He currently serves on the SEARCH Science Steering Committee, is an active tennis player, adores penguins and unicorns, and every now and again is on Twitter as @giffordwong.
---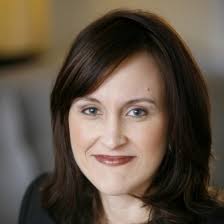 Heather Zichal
Blue Prosperity Coalition
Heather Zichal is the Executive Director of the Blue Prosperity Coalition. She previously served as the Vice President of corporate engagement for the Nature Conservancy (TNC), coordinating engagement with multi-lateral corporations to advance innovative industry approaches to some of the world's most complex sustainability challenges. Prior to joining TNC, Heather served as the President of her DC-based consulting firm, focused on building out corporate sustainability programs for Fortune 500 companies and providing strategic advice to environmental NGO's. Heather also served as the lead Obama White House aide on energy and climate issues. In her role as the Deputy Assistant to the President for energy and climate change, she was instrumental in the design and execution of the Climate Action Plan and a champion of smart, pragmatic climate policy. From negotiating the country's first ever mercury standard to the historic fuel economy standards, Heather was able to break the mold by bringing industry to the table and advancing policies with broad stakeholder buy in from states, businesses, environmental groups and more. She got to know Obama when she was the environmental policy lead on his 2008 campaign. She also has extensive experience on Capitol Hill, including working as former Massachusetts Democratic Sen. John Kerry's legislative director and for two Members in the House of Representatives, including Rep. Frank Pallone Jr. Heather is an Iowa native and graduate of Rutgers University.
---